Arpan: The Act of Giving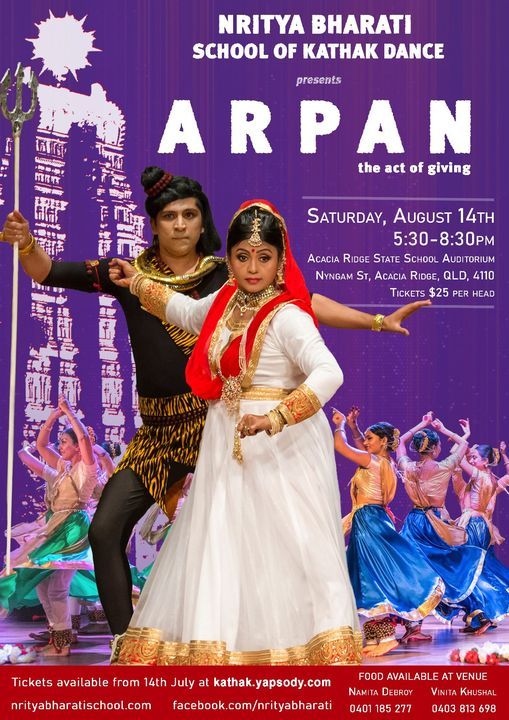 Brisbane's Nritya Bharati School of Kathak Dance presents its 2021 annual dance recital – Arpan: The Act of Giving – showcasing performances of Indian classical kathak, fusion and folk dance.
Kathak is among the six major classical dances of India and one of the most dynamic theatre arts in the world. With dance, music and mime, the kathakars or storytellers of ancient India would bring to life the great scriptures and epics of Sanskrit literature, such as the Mahabharata, the Ramayana and the Puranas. The movement of hands and body, as well as facial expression, were used to enrich the narrative. Stylistically, this dance form emphasises rhythmic foot movements and spins harmonised to the music. In this performance, we present our dances as a spiritual offering.