Ahimsa, Meditations on Gandhi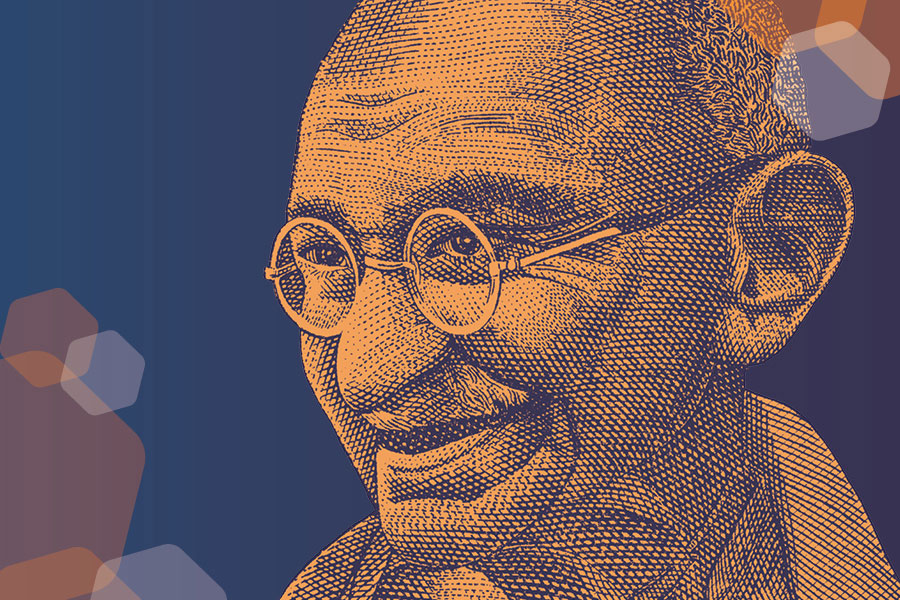 "The day the power of love overrules the love of power, the world will know peace"Mahatma Gandhi
During times of social and political unrest, the great Mahatma Gandhi's example of peaceful protest now seems more important and relevant than ever. Along with thousands of fellow Indians rallying against European rule, his great Salt March of 1930 led directly to the granting of Indian independence and has become a testament to the power of civil disobedience.
In this heartfelt tribute celebrating the 150th anniversary of Gandhi's birth, Ahimsa features original pieces from one of Australia's finest jazz composers Sandy Evans, inspired by the freedom fighter's writings and philosophy of non-violence. Mixing Indian classical with contemporary jazz, Gandhi's words are translated into Sanskrit by Chris Whiteman and Vasudevacharya to form the foundation of these captivating compositions.
Joining Sandy on stage are the inspirational artist Sarangan Sriranganathan on voice and sitar and highly esteemed tabla player Bobby Singh in an innovative pairing with the inventor of the airsticks (or 'electronic drums') Alon Ilsar. Outstanding bass player Brett Hirst completes the line up. Don't miss this entrancing evening of intercultural musicianship.
Composer/Musical Director/Tenor & Soprano Saxophone: Sandy Evans
Sitar/Vocals: Sarangan Sriranganathan
Tabla: Bobby Singh
Double-bass: Brett Hirst
Airsticks/Drums: Alon Ilsar