Adelaide Indian Students' Society(AISS): Indian Independence celebrations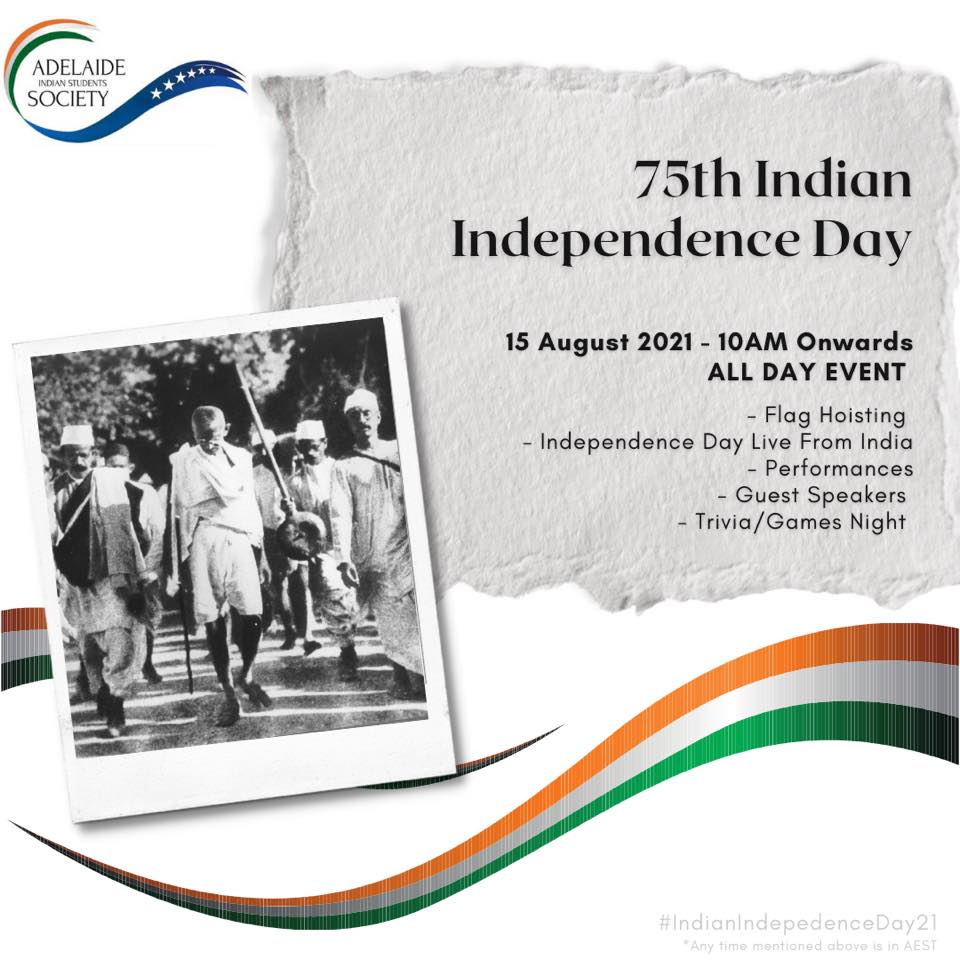 It was on 15th August, 1947 that India 🇮🇳 was declared independent from British colonialism and the reins of control were handed over to the leaders of the country. India's gaining of independence was a tryst with destiny as the struggle for freedom was a long and tiresome one, witnessing the sacrifices of many freedom fighters who selflessly laid down their lives for our country.
As India completes 74 years of independence, we would like to celebrate the freedom we gained, so join us for a day full of exciting events! 🥳
❇️ Morning – 10am onwards
– Canberra flag hosting live stream
– Performances and guest speakers live stream
❇️ Evening – 6pm Onwards
– Independence Day Trivia and Games night on Zoom with a Prize Pool of $400!!
❇️ Throughout the day
– We will be collecting our members clips celebrating Independence Day, so don't forget to share them with us on our social media!