Abhijeet Bhattacharya Live in Concert Adelaide 2022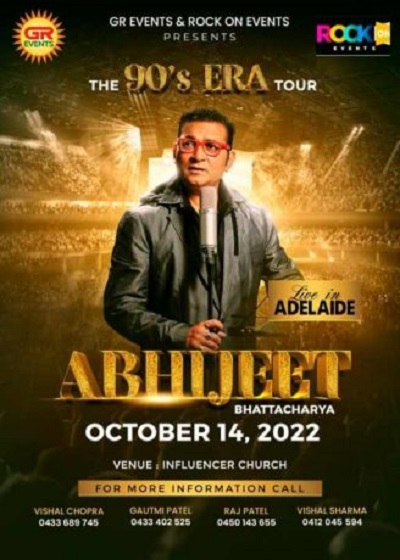 Adelaide get ready to behold a musical evening and indulge yourself into mesmerizing voice of legendary Bollywood Singer Abhijeet Bhattacharya who has sung 6000+ songs in over 1000 films.
GR Events and Rock On Events presents the 90's living legend – Abhijeet.
Come and experience this musical night!