A Night of Sacred Music… with Vedic Vibe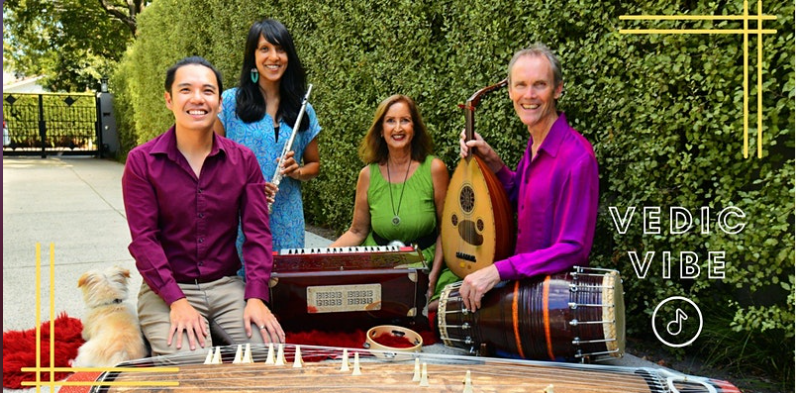 About this event
This Vedic Vibe ensemble will take you on an unusual journey from the cherry blossom trees of Japan to the souks of the Middle East via India, Europe and lands far beyond.
They summon the depths of ancient traditions to take listeners and participants on an inner adventure that traverses various emotional terrains before arriving at the source of bliss.
The classically trained musicians, three of whom have earned masters in music degrees at Melbourne University and Monash University, will fill your heart and nourish your soul with the sounds of the Persian oud, Japanese koto, Indian merdang drum and harmonium, and the violin and flute.
Together the foursome draw on sacred Sanskrit texts, the teachings of mystics and also Western sounds with an Eastern edge. They are a surprise to the ear, a delight for the senses and a balm for the soul.
Ticket Cost: $30 + booking fee
* Concession prices available, contact the event organiser for more details: admin@theopenspace.com.au
+ Free Chai refreshment included with your ticket.
+ Provided seating is mostly on floor cushions.
+ Alcohol free event